These are pictures of the main characters, ships, etcetera from all 5 current movies, as well as the numerous books and comics.
Admiral Ackbar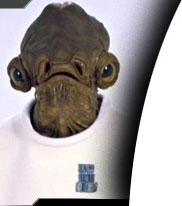 An Admiral in the Rebellion, eventually promoted to Supreme Military Commander.
Padme Amidala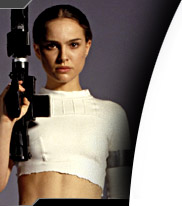 Wife of Anakin Skywalker, and Senator of Naboo.
Nom Anor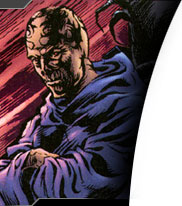 A Yuzzhan Vong invader, and second-in-command to Warmaster Tsavong Lah.
Wedge Antilles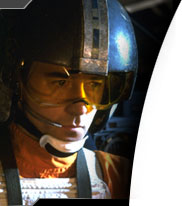 A Rebel X-Wing pilot, eventually promoted to General.
Jar Jar Binks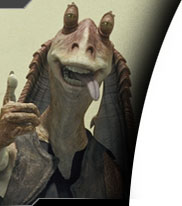 A sometimes annoying Gungan who assists Qui-Gon on Naboo. He is now Senior Representative of Naboo.
Count Dooku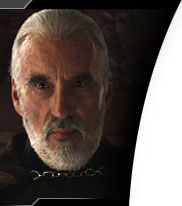 A former Jedi Master-turned Sith Lord who causes no end of trouble for the decaying Republic.
Chewbacca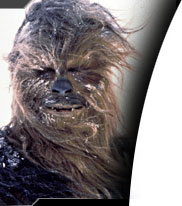 A Wookiee with a life debt to Han Solo, extended to Han's family.
Lando Calrissian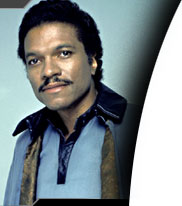 Former smuggler, friend of Han Solo, and owner of several business, each of which seem to fail.
Kyp Durron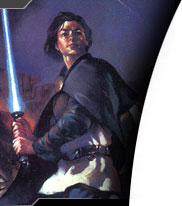 A Jedi Knight always flirting with either the dark side or Jaina Solo.
Boba Fett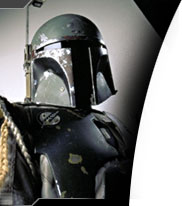 A bounty hunter who escapes death on Tatooine in order to get revenge on the Solos.
Jango Fett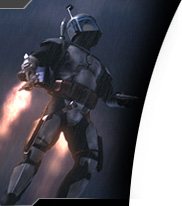 The father of Boba Fett, and hired by Count Dooku to be the basis for a clone army.
Greedo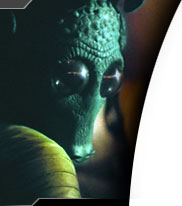 A Rodian bounty hunter who is one of the many searching for Han Solo.
Adi Gallia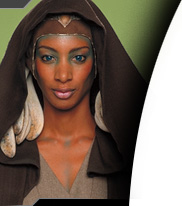 A member of the Jedi Council.
Nute Gunray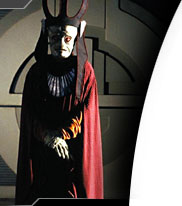 Viceroy of the Trade Federation, in league with Count Dooku and Darth Sidious.
Corran Horn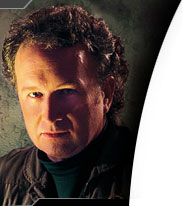 Corellian Jedi and Rogue Squadron pilot. Son of Hal Horn, and married to Mirax Terrik.