Saesee Tinn, how is it having the power to use the Force against
evil, and how does it feel to be on the Jedi Council?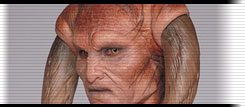 The Force, originally, did not exist for the sole purpose of fighting evil. I am greatly saddened that that is the general view of the Force today. The corrupt Jedi are the reason for this point of view. As for being on the Jedi Council, it is a great responsibility of mine that I am extremely proud of.